We fell in love with the Etive right away
Mayfields, Glenmavis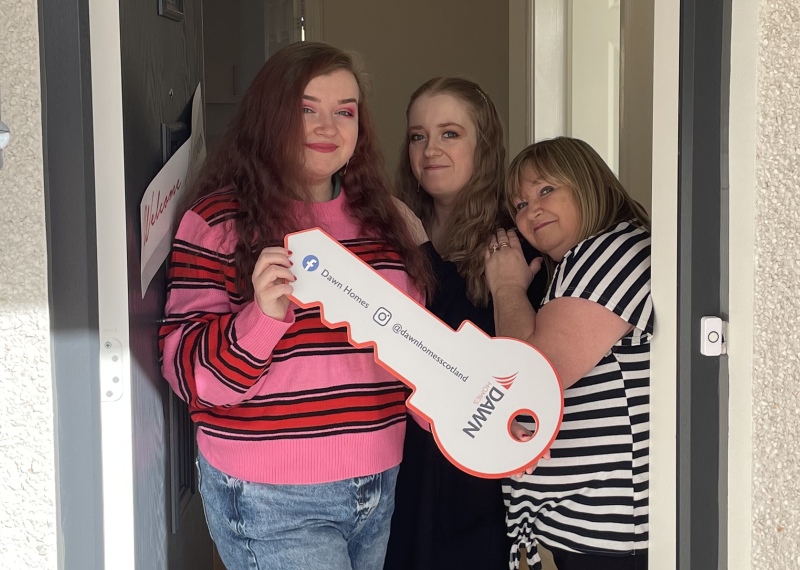 After the passing of her husband, George, Lynda, with her two daughters, Nicole and Rebecca and the family dog, Tinkerbell, decided to move house and found Dawn Homes' four bedroom Etive at Mayfields had everything they needed and more.
When we decided to move, we knew we wanted to buy a new build. I didn't want something that we would need to fix up or required lots of maintenance. We wanted somewhere that would be ready for us to move into.
We looked at a lot of new builds but were finding they had very small bedrooms. Dawn homes were the only builders we found that had homes with decent sized bedrooms and that ticked all the other boxes for us too.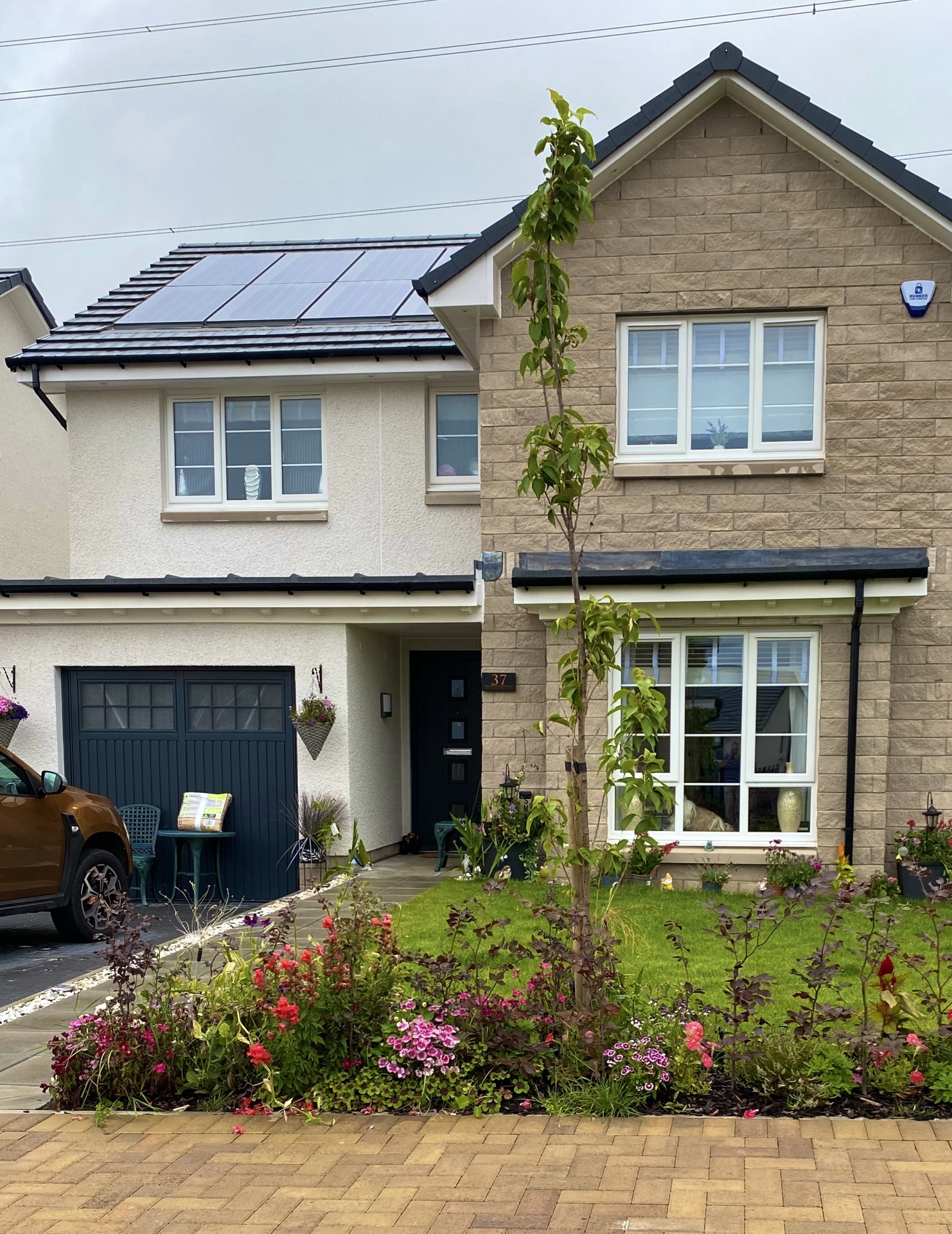 We also liked the idea of a Dawn home as they are a local Scottish builder compared to some of the other brands out there.
Nicole and Rebecca are really into gaming and are regularly streaming. They needed a room that they could set up their ensemble of screens and things in, and I was keen for a utility room. I'd hoped for a spare room too but didn't think we'd be able to find a four bedroom house in our price range, but it turns out it was achievable with the Etive.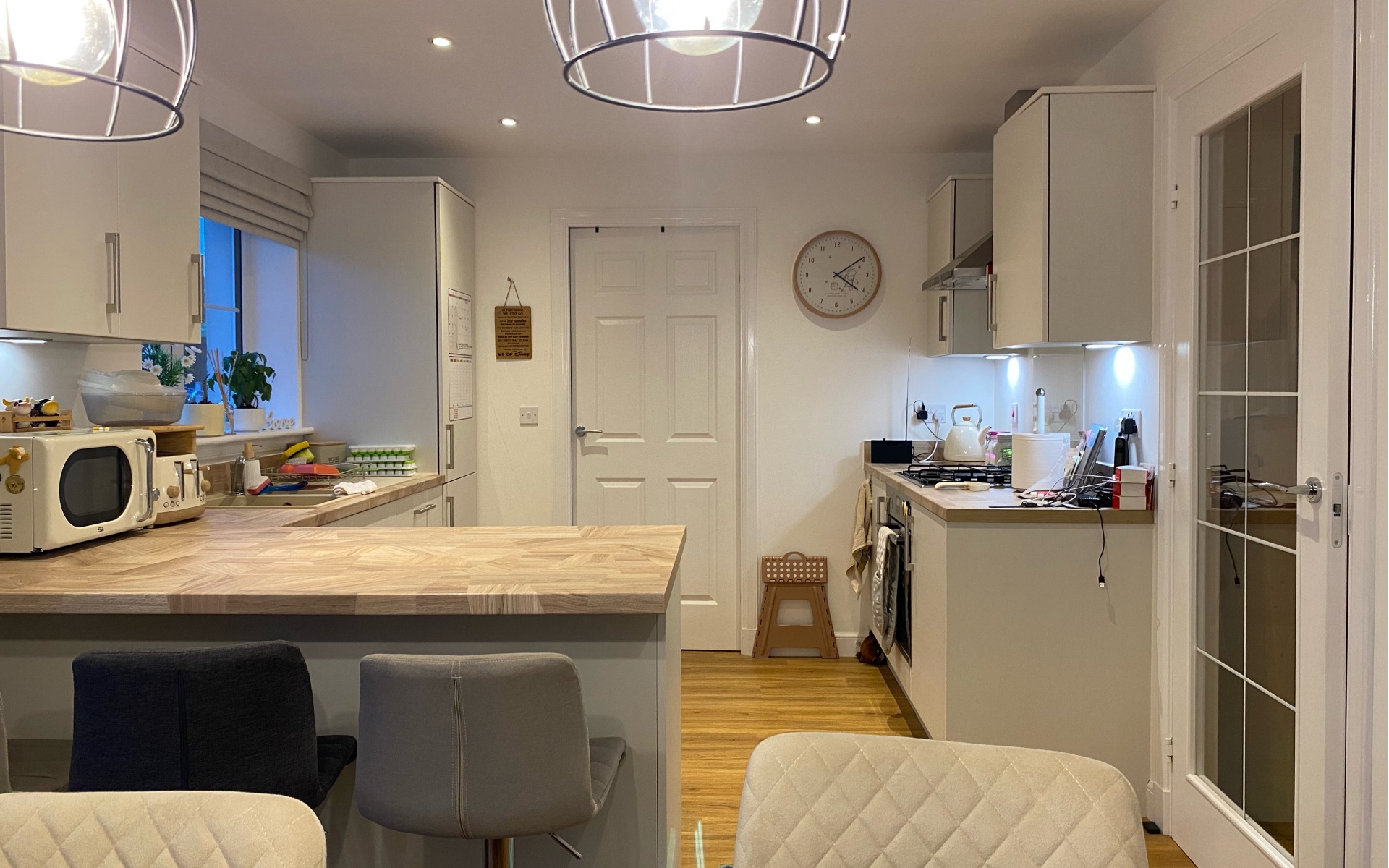 As soon as we saw the Etive, we fell in love with it right away. The girls were very fussy when it came to choosing a house. We'd looked at a few different houses and developments, but there was always something not right. The living room wasn't the right shape or the bedrooms were too small or there wasn't enough storage. The Etive ticked all the boxes.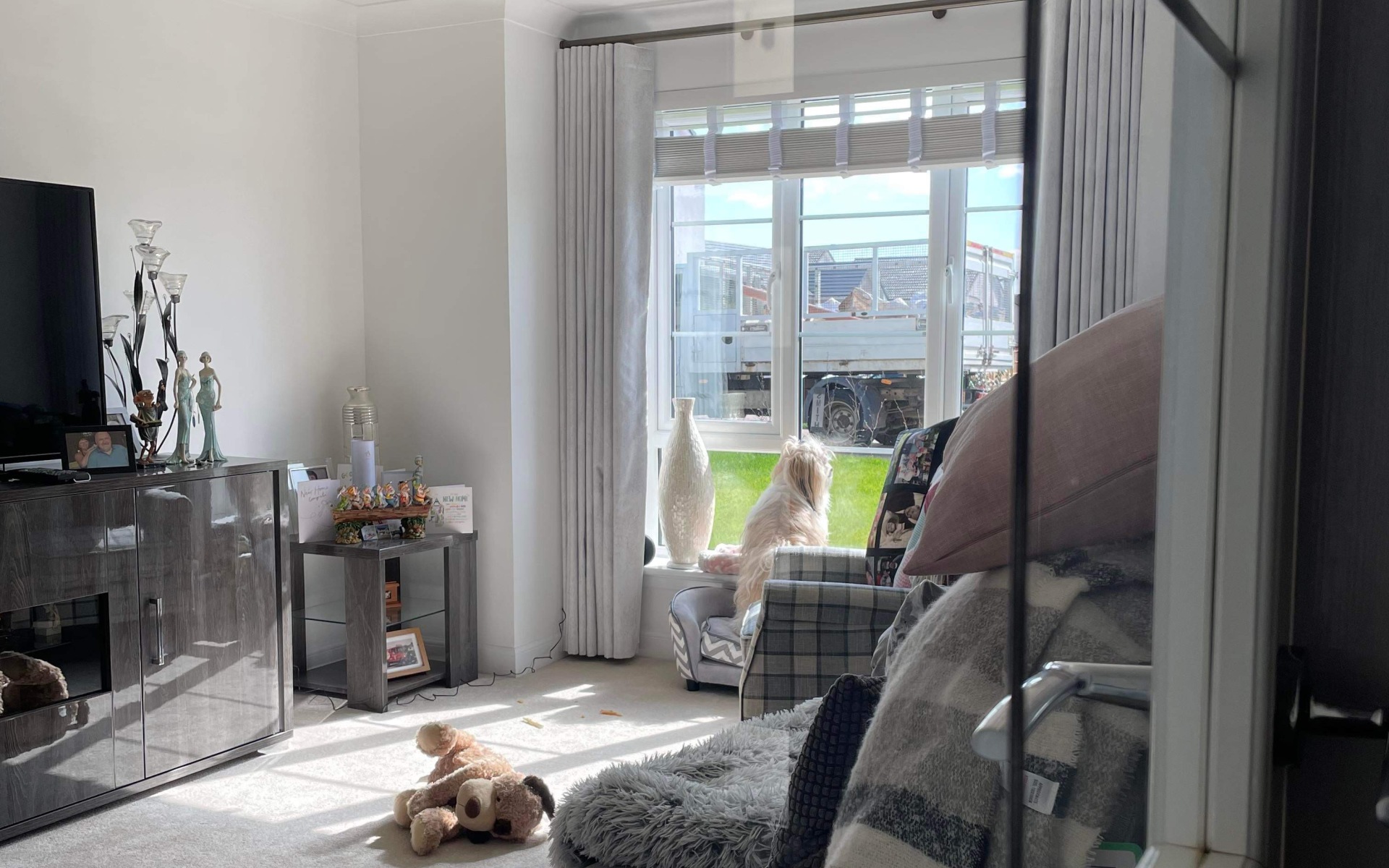 There is so much storage in the home – the bedroom wardrobes are huge! Rebecca has two big double wardrobes in her room that she can fit a chest of drawers into and me and Nicole have more than enough space. The understairs cupboard is great for the hoover and we have shoe storage in there too.
The layout is perfect for us with an open plan kitchen and dining area, with the utility I was after. We bought a large 8 seater table for the dining area and the breakfast bar offers more seating. It's a social space – I can't wait to host Christmas Day here!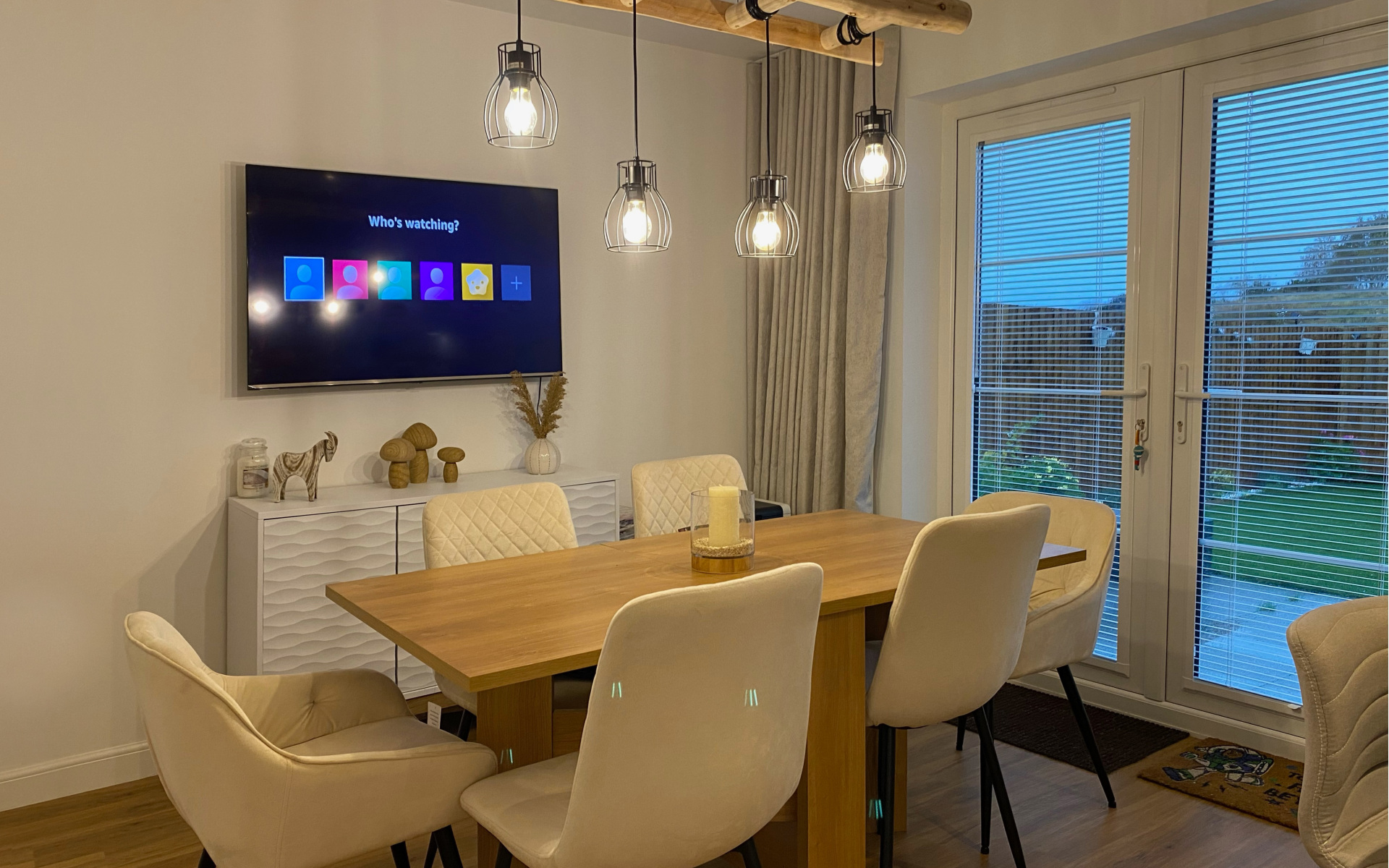 We went for creamy beige kitchen cupboards with a wooden worktop. The choices available in the standard range were fantastic, we didn't feel the need to upgrade. We found the show home useful for inspiration for our choices and the walkthroughs were brilliant – especially for measuring for furniture before we'd moved in.
I especially love the tiles we've chosen in the downstairs bathroom. It's such a generously sized room with smoky grey slate tiles. We added a black blind with accents to coordinate. We just need to pick a paint colour and it'll be finished.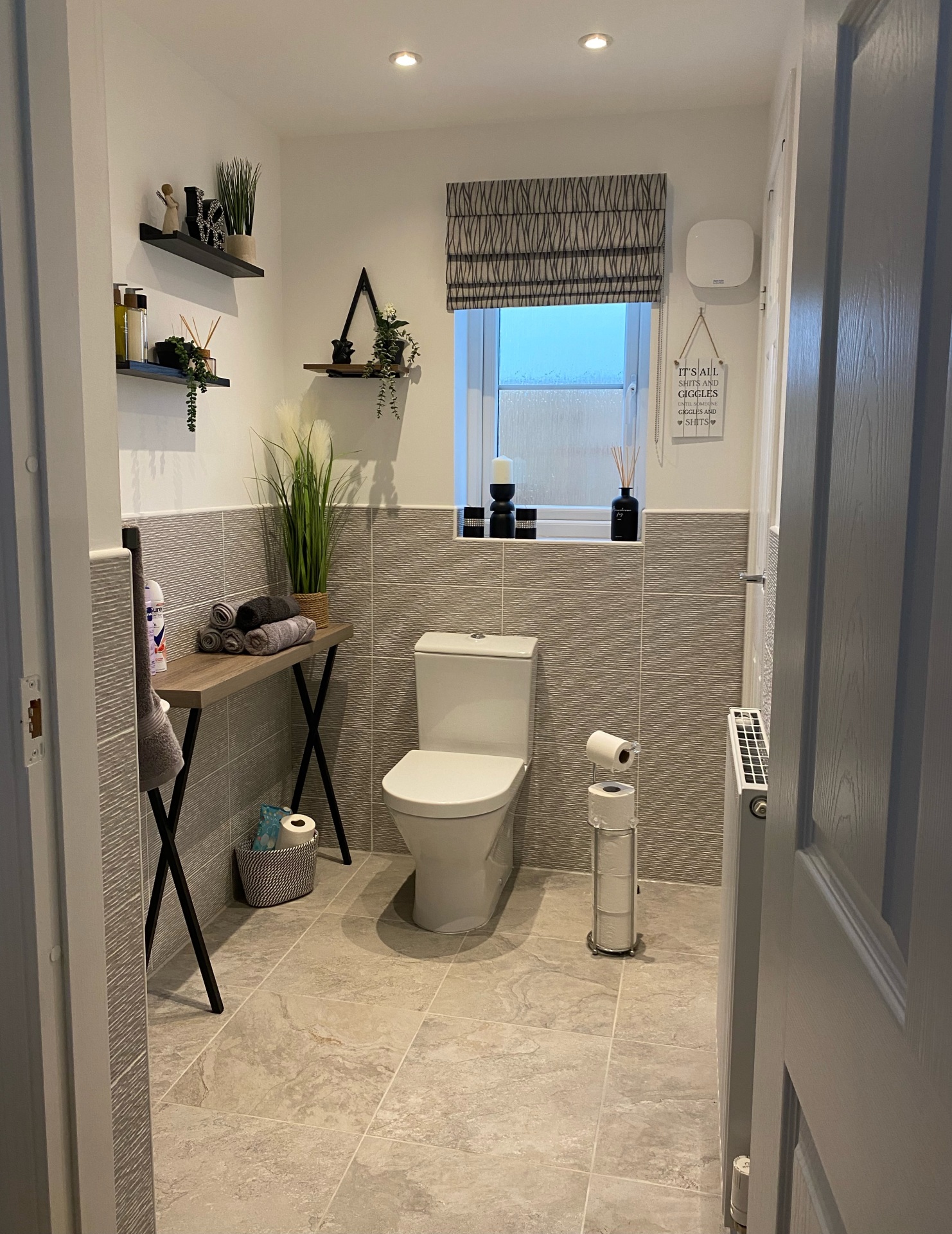 The family dog Tinkerbell is a big fan of the windowsills. They're a great height for her so she can jump up and look out the window. And we have a big garden which is handy for her too. I've spent weeks in the garden it's now full of plants and trees.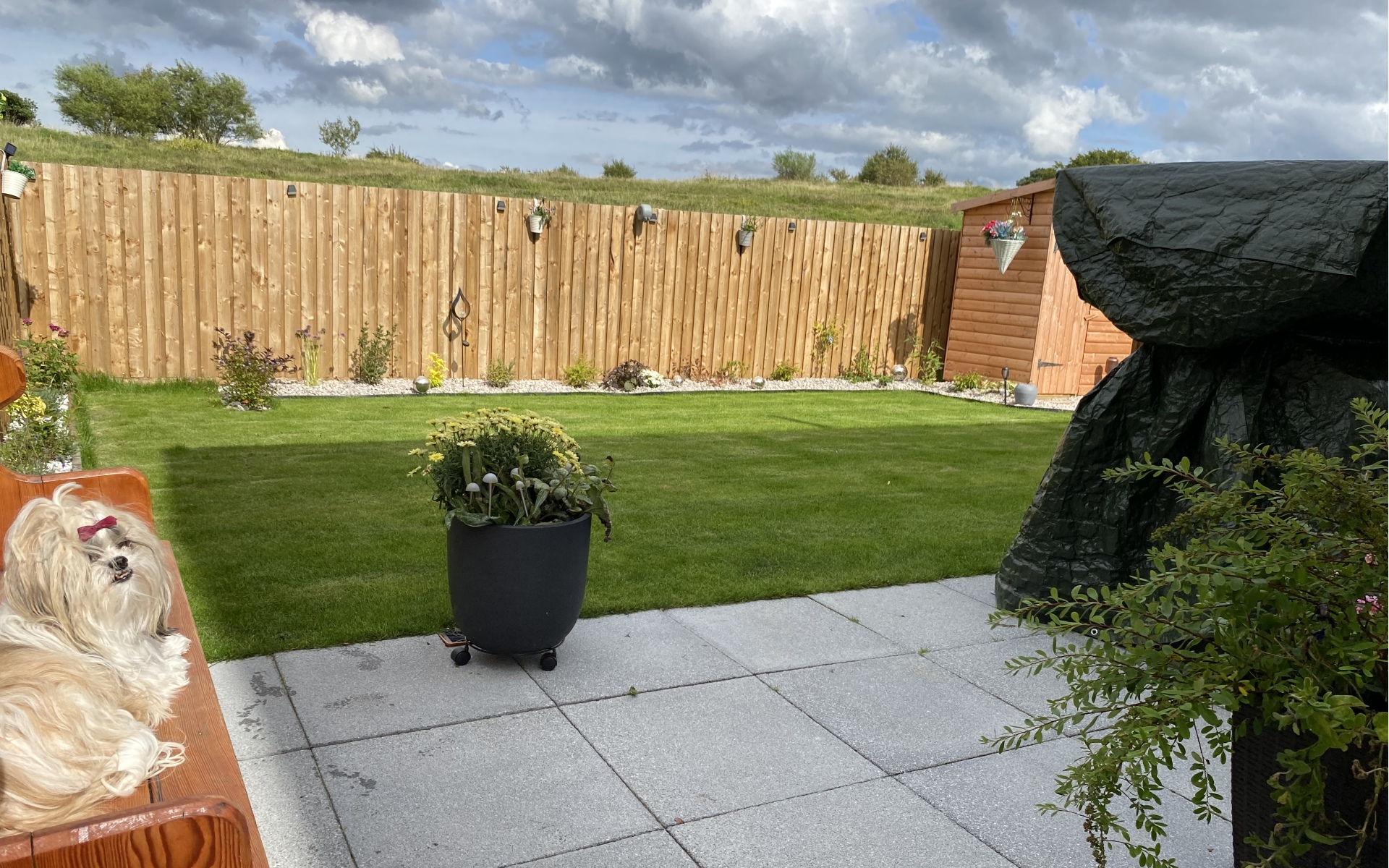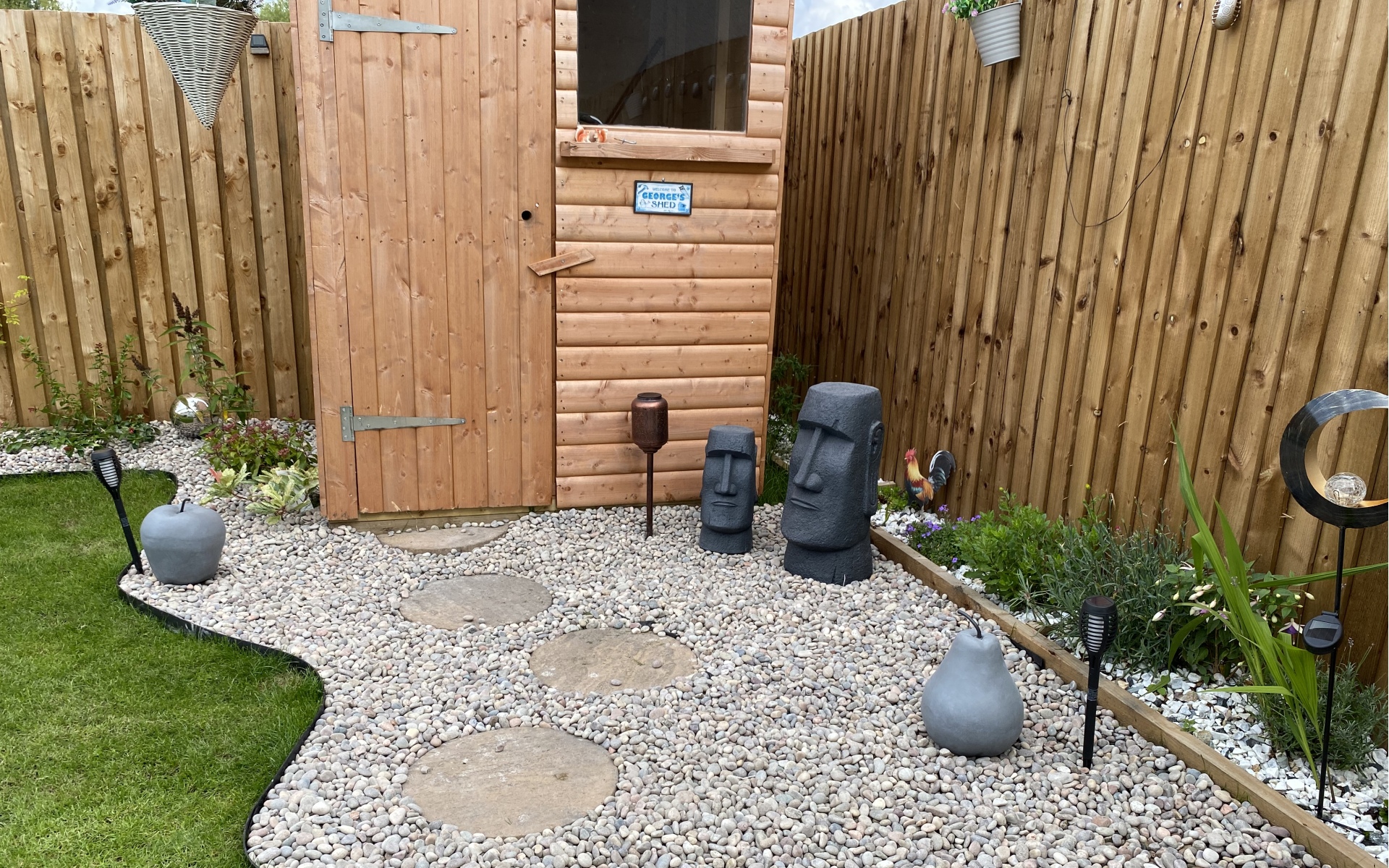 The solar panels were another thing we thought was really great – especially as we barely used the electricity throughout the summer. The highest our electric bill came to over the summer was £22 - which we were very pleased with, especially considering the girls use a lot of power with their computers.
I liked the style of the house externally too. It has a bit of brick and rough cast with lots of detailing so there is something to it rather than just a plain house. The location is probably my favourite thing about the development. Where we had lived previously, we were in between two schools and along a main street. It was busy and noisy so we looked at places away from the hustle and bustle. I'd never heard of Glenmavis before we visited the Dawn development. I love the village, it's really quiet so it's chalk and cheese compared to where we lived before. It's a rural location, with views of the Campsie's out the bedroom windows, but things like the train station and supermarkets are only a 10-minute drive away.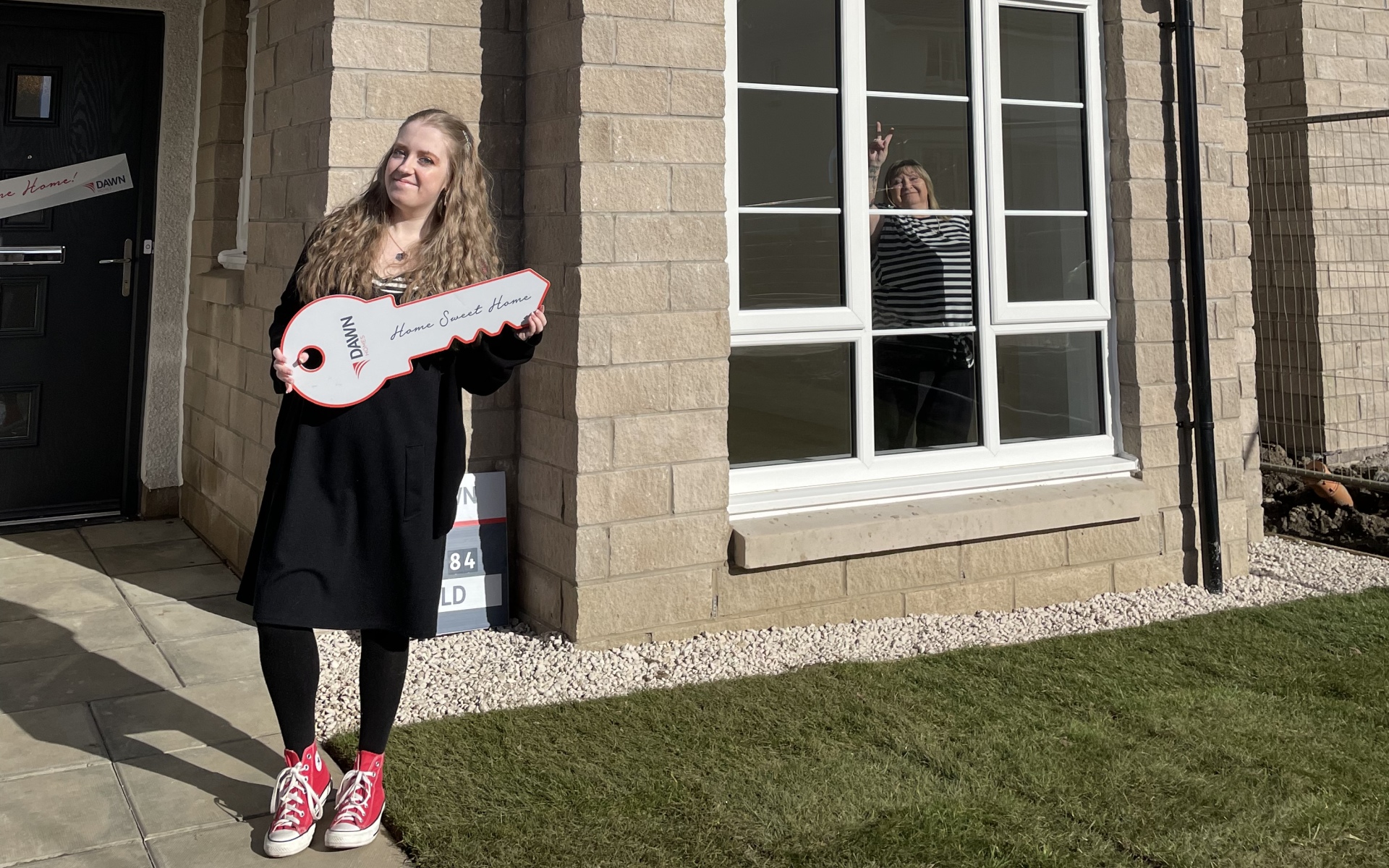 The neighbours are great too. Everyone stops to say hi and have a chat when we're out walking Tinkerbell and there is a great community spirit here. All the homes on our street went all out with Halloween decorations – it looked brilliant. This will be our first Christmas in our new home and I know it's going to be exciting with lots of decorations along the street to see who has the best ones. Our garage is full of Christmas decorations all set to go up December 1st already.
I have to say that the Dawn team are all brilliant. Katie, the Sales Consultant, was amazing. She was unlike other sales people I've encountered and gave us time and space to look at the house at our own pace, she wasn't pushy at all and has felt more like a friend throughout the process.
The workers on site have felt like family to us too and from what I can tell, they're the same with everyone in the development. They couldn't do enough for us, showing me how to work things and going above and beyond, I'll never forget how good they have been to us.
We're very happy and settled in our new home, and despite having only lived here less than a year, it feels much longer.