A year to remember
Mayfields, Glenmavis
A new puppy, an engagement, hitting 30, a new home, and now a baby on the way - Jaide and Bryan have finished their 20's in style.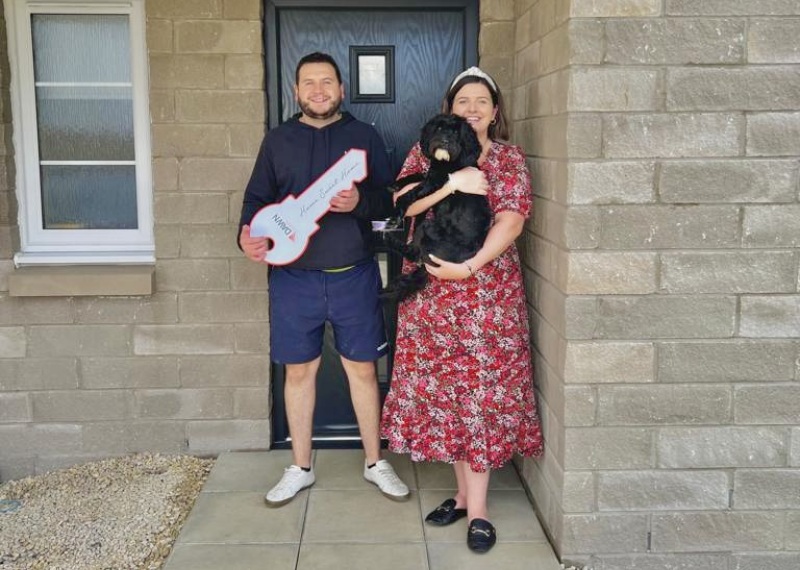 Originally, we weren't looking to move but after welcoming a boisterous new pup, Belle, to the home we were beginning to feel more cramped for space.
We would regularly drive past the Mayfields site while visiting family and it kept catching our eye as it continued to develop. We knew moving closer to family made sense for us and with this being just off the motorway, the location was perfect. Bryan went to a football game one day and I spent the time exploring the Dawn website, watching walkthroughs, and picking out my favourite house styles. By the time he was home, I was set on moving. He still jokes today that he can't go to the football as I'd have moved house by the time he is back!
New builds were always our preferred option over older properties. We lived in a new build before and really liked the modern design and that we could easily make the home our own. The main things we were looking for was more space, a bigger garden for Belle and the location.
We decided to view the show home at Mayfields and our initial thoughts were that it was beautifully laid out and it looked like a nice place to live. We especially loved the soft grey and white render and that the homes along the street were different styles which looks really good. One of the show homes was an Etive is, very similar to the four bedroom Dochart, the house we were interested in, and it gave us an idea of what ours would feel like – especially the size of the home and what the storage would be like. We couldn't believe how much space there was, we were just amazed.
We were fortunate enough to see inside the style of home we wanted on another development which was a huge help, but the virtual walkthroughs were fantastic. We must've watched them hundreds of times!
It was the space, the garden size and the location that sold it to us. Everyone stereotypically expects a new build to be small, but we absolutely have the space. There's so much storage downstairs with the under-stair cupboard, utility room and garage, and upstairs, every bedroom is just as spacious as the other with integrated wardrobes included in each room. There is even a further cupboard on the landing. Our bedroom is a fantastic size. We have a super king size bed and there is still plenty of room for our other furniture without the room feeling overcrowded. In one of the spare bedrooms, we have a spare bed for guests, but we've added a wraparound bookshelf and my egg chair so I can sit and read and look out at the views.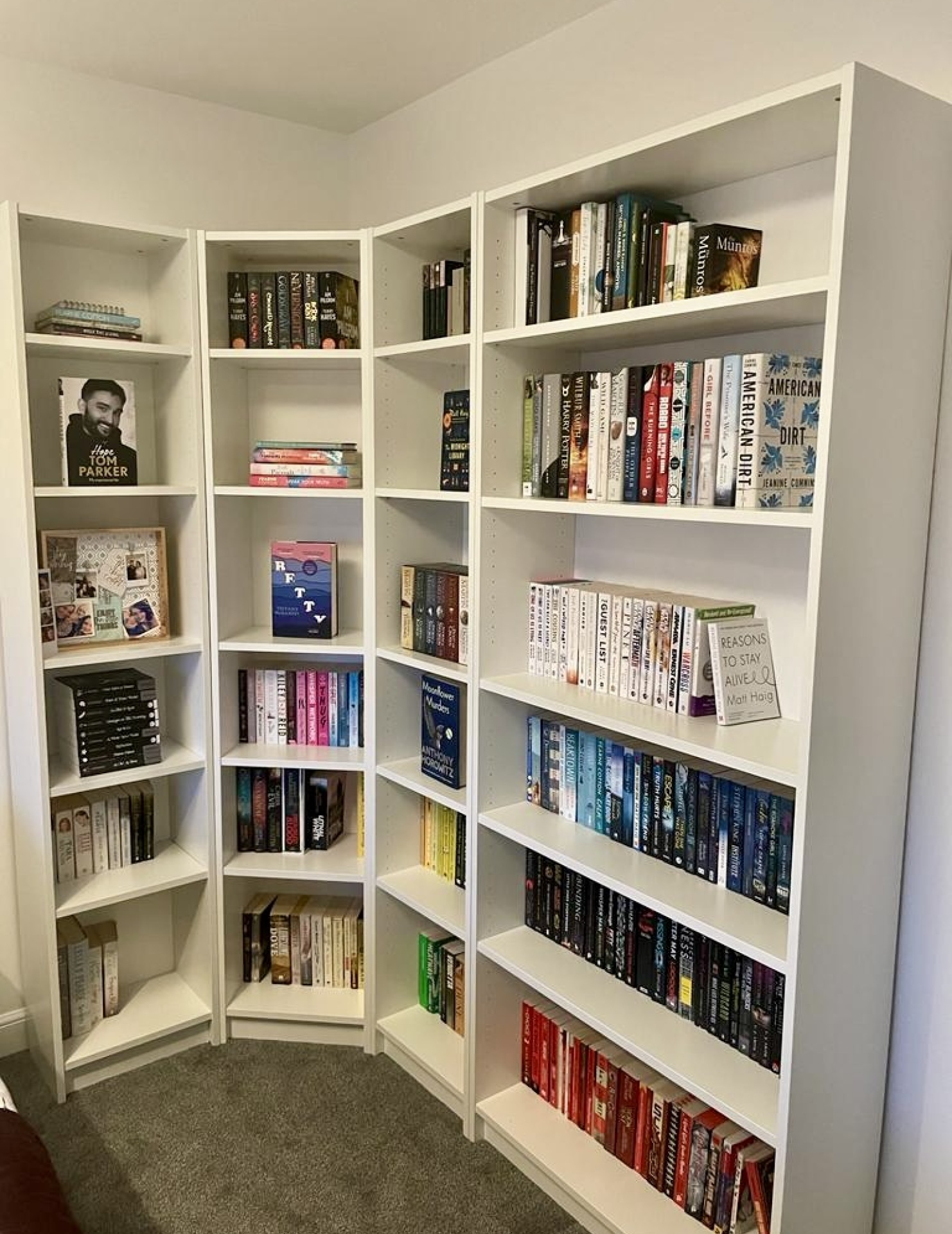 We were so surprised by the level of specification that was standard in comparison to other housebuilders - the choice we were given in personalisation and the quality of our home is absolutely brilliant. The whole process was smooth and simple. From start to finish, our sales advisor was very helpful by giving us advice, space and time to think, encouraging us to take pictures and come back when we'd had more time to reflect and discuss. There was never any pressure to make decisions. We didn't feel the need to upgrade our kitchen doors or worktops as there was such a great choice in the standard range. This was the same for the bathroom tiles too – and we could opt for different tiles in each bathroom, which sounds obvious, but hadn't been the case for my previous new build!
The quality of a Dawn home was apparent from the moment we walked through the door. Going from another new build to this one, I'm noticing so many differences in the finish and specification. Like downlights and wardrobes for example – both of which were costly upgrades in my previous home and are included as standard with Dawn.
I feel like Dawn really care about the customer. And the site team are really considerate. We couldn't recommend them highly enough.
Our Dochart felt like home so quickly. We are really happy here already and Belle loves the garden to play in. It's been emotional watching the house shape into the home we've always dreamed of - our forever home.
Turning 30, getting engaged, buying our first home together and now with a baby on the way, we'll never have a year quite like this again – it's been the best start to our next chapter as a family in our new Dawn home.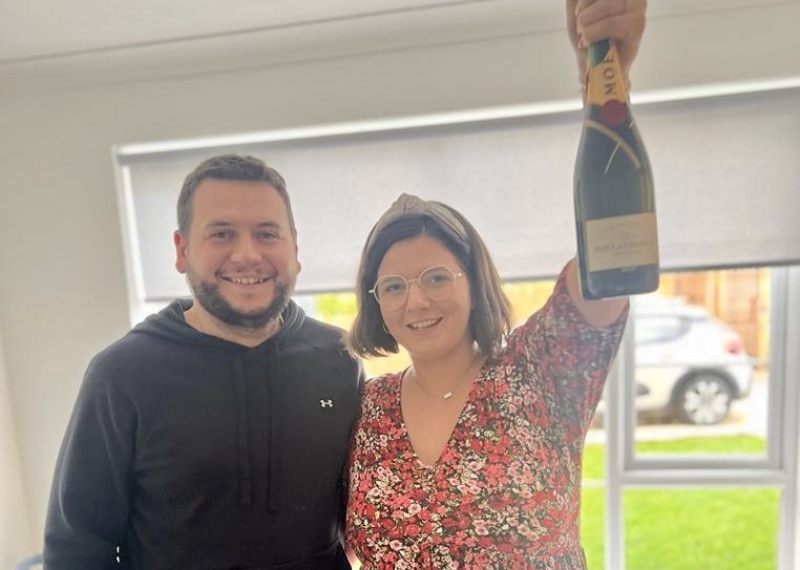 Jaide and Bryan